The SPEED project team is very honoured to have been shortlisted for the World Port Sustainability awards as the only European initiative in the category 'Resilient digital infrastructure'.
We can only guess whether it was the SPEED open innovation portal, the wholehearted commitment to collective ecosystem growth, the strong international consortium, or the focus on selfless value creation for the smart port community that got SPEED elected .
What"s certain, is that it is proof of the power of the ecosystem and an acknowledgement of the SPEED partners' hard work and distributed, creative efforts that got us here.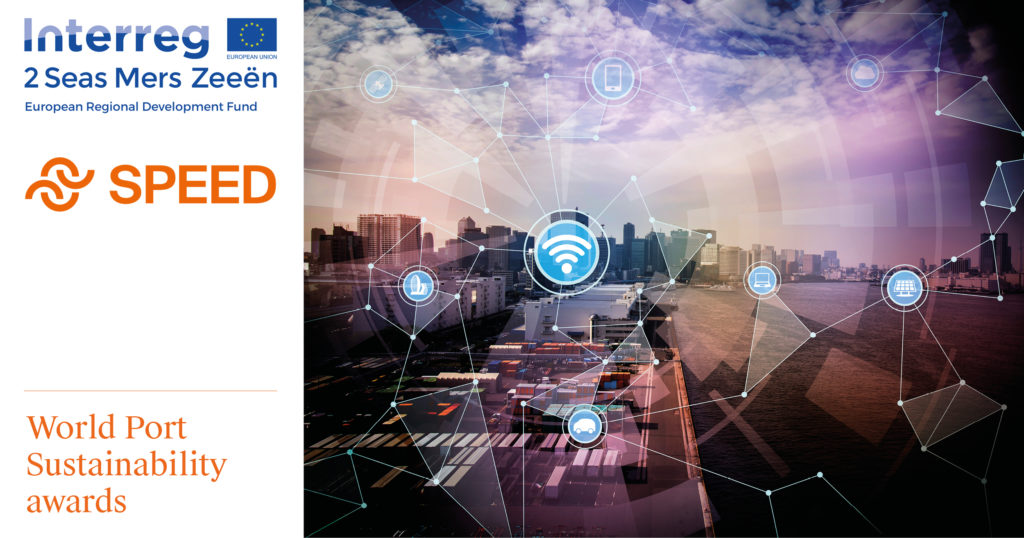 As of May 17th, we're going into voting competition until May 31st.
If you believe in the Smart Port ecosystem, you can cast your vote via this link and share (see this link for the project's page in the WPSP program).
Looking forward to see you all again soon at a SPEED webinar, innovation challenge, hackathon, or our physical conference 23-24 September!